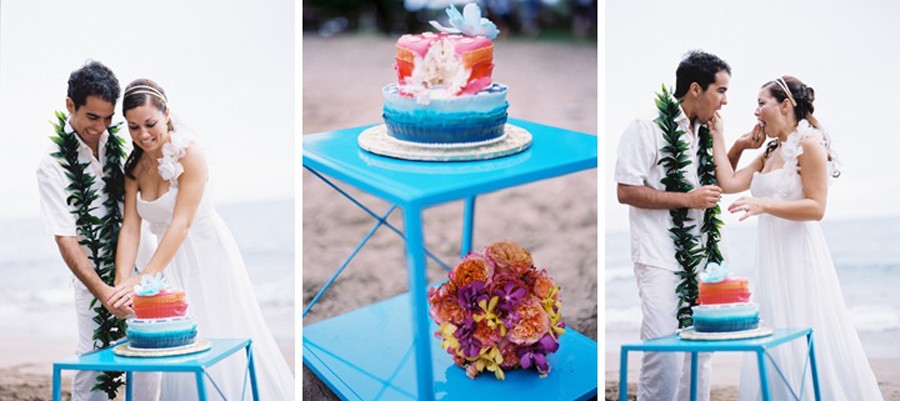 Cake Tasting
Can't decide on your flavors? Having a hard time choosing which flavors for which tiers? We offer tastings up to three days in advance of your event or wedding. We can get together at our commercial kitchen in North Kihei if our cake schedule allows. Pick ups from our location are also available, as well as delivery.
TASTING FEES
For a Tasting there is a $30 Tasting Fee for up to four cake samples.
Delivery of sample cake is available to most locations for $25, dependent upon our cake delivery schedule. If requesting delivery please indicate where and when.
SCHEDULE A TASTING
Use the form below to schedule your tasting and consultation. Choose the 4 cakes you would like to taste from the section below or check out our customer favorites.
Cake Flavors, Fillings & Icing
Traditional Cake Flavors
Gluten free cakes are available in Vanilla and Chocolate.
Specialty Cake Flavors
We can make other cake body flavors upon request, however we do not make other people's recipes.  Specialty cake types are a bit more per cake layer.
Red Velvet – Goes great with cream cheese frosting!
Carrot Cake – Made with dried cranberries and NO nuts unless you request them.  Traditionally served with a cream cheese filling, although it can be served with other fillings.
Specialty Flavors & Fruit
Schedule your cake tasting and consultation:
The best days for us to meet personally are usually Monday through Thursday between 10am and 2pm, although this will fluctuate dependent upon on our cake schedule. Other days and times may be available upon request. If we do not have availability to meet personally during your available times, we can have samples ready for pick up or delivery.